Ecommerce Search Engine Optimization
Elevate Your Ecommerce Store with AnjasDev's Comprehensive eCommerce SEO Solutions
Take Charge of Your Online Success in the World of Ecommerce
In the bustling digital marketplace, success often hinges on one critical factor: visibility. Your Ecommerce store may boast fantastic products and impeccable customer service, but if potential customers can't find you online, your business remains hidden in the shadows. This is where AnjasDev steps in as your trusted SEO partner.
Why is Ecommerce SEO So Important?
Enhanced Visibility, Amplified Sales
Standing out is a challenging feat in the vast ocean of online retailers. AnjasDev understands that visibility is the key to unlocking your Ecommerce store's potential. This enhanced visibility directly translates into increased website traffic, ultimately amplifying sales.
Higher Conversions
It's not just about attracting any visitor to your Ecommerce site; it's about attracting the right visitors—those actively searching for products or services you offer. This targeted traffic is more likely to convert into paying customers, maximizing your return on investment.
Competitive Edge in a Crowded Market
In the fiercely competitive Ecommerce landscape, staying ahead of the curve is crucial. SEO enhances your website's structure, content, and user experience to establish your Ecommerce store as a trusted authority in your industry. Customers who see your site as credible are likelier to choose you over competitors.
Data-Driven Decision Making
SEO provides valuable insights into your website's performance through comprehensive analytics and reporting. By monitoring key metrics such as traffic, click-through rates, and conversions, you can make informed decisions to refine your Ecommerce strategy further.
Adaptability in a Dynamic Environment
The digital landscape is constantly in flux, with search engine algorithms evolving regularly. AnjasDev stays at the forefront of these changes, ensuring your Ecommerce store remains adaptive and resilient.
Earn More Sales with AnjasDev SEO Experts
We're the #1 eCommerce SEO Agency for a Reason

Increase in Organic Traffic
AnjasDev used SEO & PPC to increase the overall traffic by +434%.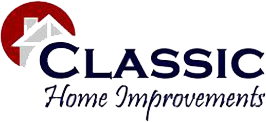 AnjasDev used SEO & PPC strategies to increase the new leads by +230%.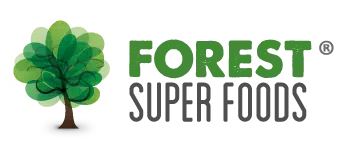 AnjasDev managed to increase conversions in Amazon store by +576%.
What's Included in eCommerce SEO Services?
Ready to get started? Take your business to the next level with AnjasDev.
Benefits of Ecommerce SEO
Trusted by a Diverse Spectrum of Businesses
Our track record speaks volumes. AnjasDev has earned the trust of an array of industries, including:
What Our Clients Are Saying
Anjas Dev transformed our struggling eCommerce store into a thriving online business. Their SEO expertise is top-notch. We saw a 300% increase in organic traffic and a significant boost in sales within just a few months. Their team is always available, and their transparency in reporting is impressive. We couldn't be happier with the results.
AnjasDev doesn't just promise results; they deliver. Our online clothing store was drowning in a sea of competitors. With AnjasDev's tailored eCommerce SEO strategy, we not only climbed the search engine rankings but also saw a 250% increase in conversions. Their content creation team breathed new life into our product descriptions, making our fashion items irresistible to shoppers. Highly recommended!
We desperately needed a complete website overhaul, and AnjasDev delivered beyond our expectations. Their eCommerce web design expertise and SEO strategies gave our online tech store a fresh look and improved functionality. The result? A 400% increase in user engagement and a significant boost in sales. Their dedication to our success is evident in every step of the process.
AnjasDev has been an invaluable partner for our organic products eCommerce store. Their attention to detail in product page optimization led to a 200% increase in online sales. Their content creation team provides high-quality blog posts that educate our customers and drive organic traffic. AnjasDev is not just an agency; they're an extension of our team.
We turned to AnjasDev to help us navigate the competitive world of online sports equipment sales. Their eCommerce SEO strategies have propelled us to the top of search engine results, resulting in a 350% increase in organic traffic. Their conversion rate optimization tactics have made our site user-friendly and efficient. The team at AnjasDev is responsive, knowledgeable, and dedicated to our success.
FAQs About Ecommerce SEO Services
Enhance Your Online Store's Visibility with Expert Ecommerce SEO Services
Partner with us at AnjasDev to maximize your eCommerce potential and thrive in the competitive online marketplace.