Empowering Your Online Presence with Expert Digital Marketing Solutions
Maximizing Profits
through Strategic Digital Marketing
Elevate Your Business with AnjasDev – Your Partner for Expert Digital Marketing and Amplified Growth Strategies.
Discover what's possible when you align with AnjasDev. Let's transform your brand's digital presence into a captivating narrative that captivates audiences, drives engagement, and achieves remarkable growth. Get ready to redefine success with the power of AnjasDev by your side.
Ready to get started? Take your business to the next level with AnjasDev.
At AnjasDev, we're not just about concepts; we're about tangible results that elevate your business's financial growth. We generate revenue with a thorough approach to digital marketing, guaranteeing your brand grows in the digital environment. Here's how we accomplish that.

Increase in Organic Traffic
AnjasDev used SEO & PPC to increase the overall traffic by +434%.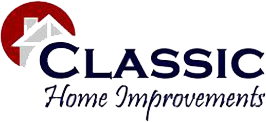 AnjasDev used SEO & PPC strategies to increase the new leads by +230%.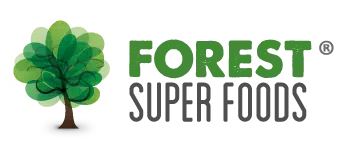 AnjasDev managed to increase conversions in Amazon store by +576%.
End-to-End Digital Marketing Within a Single Agency
Our commitment to a full-funnel approach means we're with you from the initial touchpoint to the final conversion. From creating awareness to driving engagement and securing conversions, our integrated strategies ensure seamless transitions.
The unified approach that maximizes your brand's impact and revenue across the entire digital landscape. Your Voice – Our Action.

At CaptureLens, we've experienced a remarkable transformation in our online visibility, all thanks to Anjas Dev. As the Marketing Director, I've witnessed their strategic digital marketing approach in action. Their ability to tailor strategies to our industry's nuances sets them apart. From optimizing our website for search engines to running targeted ad campaigns. Their efforts have led to a significant increase in our website traffic and brand recognition. Anjas Dev's expertise and commitment have played a pivotal role in positioning CaptureLens as a top player in the camera industry.
Emily Collins
Marketing Director, CaptureLens

It's been an incredible journey with Anjas Dev for our jewelry business, GemGlow. Their team's deep understanding of our target audience and industry trends has significantly boosted our online sales. They crafted compelling email campaigns to enhance our social media engagement. Anjas Dev's dedication to driving results is truly commendable, and we're delighted to have partnered with them for our digital marketing needs.
Michael Roberts
CEO, GemGlow Jewelry

Anjas Dev has truly transformed our online presence at Decor Vibes. As the Chief Marketing Officer, I've witnessed the remarkable impact of their strategic digital marketing initiatives. Their team's ability to blend creativity with data-driven strategies is commendable. Our website traffic has surged, and our engagement on various platforms has grown substantially. Their personalized approach and attention to detail make them a standout digital marketing agency. With Anjas Dev's assistance, we've reached a wider audience and established Decor Vibes as a prominent player in our industry.
Sophie Bennett
Chief Marketing Officer, Decor Vibes

Working with AnjasDev has been a game-changer for our affiliate website, Kuppar. I can confidently say that their digital marketing efforts have significantly increased our affiliate sales. Their understanding of SEO, content optimization, and social media promotion has led to higher visibility and organic traffic. The team's data-driven approach has resulted in a steady upward trajectory in our revenue. Anjas Dev's commitment to our success is evident through their consistent performance and innovative strategies."
Ammy Kamboj
Founder, Kuppar

I can't thank AnjasDev enough for their exceptional digital marketing services. We've seen a remarkable transformation in our online presence. Their strategic approach to digital marketing has increased our website traffic and boosted our conversion rates. Their team's dedication and creativity have helped us stand out in a competitive market. Our social media engagement has skyrocketed, and we've gained numerous leads through their effective campaigns. Kudos to AnjasDev for their invaluable contribution to our business growth!
Jack Crocker
Founder, Classic Home Improvements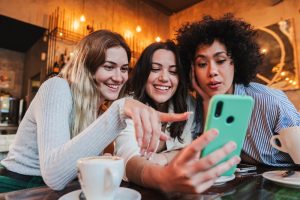 Social Media
Over the years, social media has become a major means of communicating and sharing information. This is unsurprising, as more than 4 billion people use social media worldwide. With this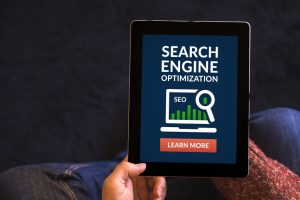 Search Engine Optimization
In today's digital world, every online business has a significant goal: to be visible and reach its target market. One way to do that is by ensuring that you rank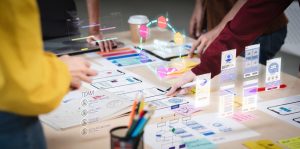 Digital Marketing
In today's world, it would be foolhardy for a business to forgo online presence. This is because, more often than not, consumers are looking to the internet to decide what
Schedule your no-obligation consultation with AnjasDev today. Your questions deserve tailored solutions, and your brand deserves to soar.