Unlocking the Power of Technical SEO with AnjasDev
Master the Art of Technical SEO on Your Path to Digital Dominance
In the ever-evolving digital landscape, where search engine algorithms are the gatekeepers to online visibility, AnjasDev offers a key to unlock the full potential of your website. Our Technical SEO services have been meticulously crafted to serve as a valuable asset, guaranteeing the prosperity of your online presence and its supremacy over competitors.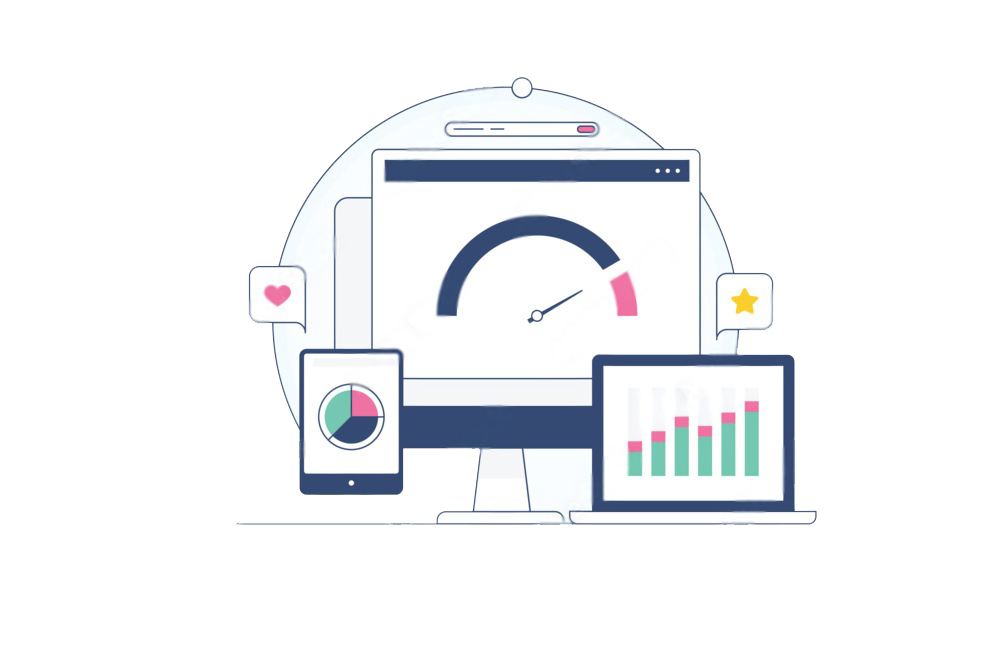 What is Technical SEO, and Why is it Important?
Technical SEO might sound like jargon, but its importance must be balanced. It's the art and science of optimizing your website's infrastructure, making it more accessible and appealing to users and search engines. It involves everything from enhancing site speed and mobile-friendliness to improving site architecture and fixing technical errors.
The Benefits of Technical SEO Optimization
The advantages extend far beyond search engines regarding the art and science of Technical SEO. At AnjasDev, we've harnessed the power of Technical SEO to bring about a cascade of benefits that can transform your online presence. Let's explore how:
Improved Efficiency on Mobile Devices
In an era where smartphones have become an extension of ourselves, your website must perform flawlessly on mobile devices. Technical SEO ensures that your site is responsive and optimized for mobile users. This means faster load times, smoother navigation, and a seamless experience whether your audience is browsing on a desktop, tablet, or smartphone. With AnjasDev's Technical SEO expertise, your website will meet and exceed mobile user expectations.
Better SEO Results
Of course, at its core, Technical SEO is about improving your website's visibility on search engines. By fine-tuning the technical aspects, such as site speed, structured data, and crawlability, AnjasDev ensures that search engines do not just see your website but are also favored by them. This leads to higher rankings, increased organic traffic, and a stronger online presence, resulting in better SEO results.
Increased User Experience
User experience is paramount in the digital landscape. A website that loads quickly has intuitive navigation and provides a seamless experience that engages visitors. Technical SEO optimizes these aspects, enhancing the overall user experience. When users find your site easy to use and navigate, they're more likely to stay longer, explore your content, and convert into loyal customers. AnjasDev's meticulous approach to Technical SEO guarantees an unparalleled user experience.
Boost in Conversion Rate
Whether making a purchase, signing up for a newsletter, or filling out a contact form, mutations drive your business forward. Technical SEO plays a pivotal role in boosting conversion rates. A website that loads quickly provides a secure browsing experience and offers easy-to-use forms and calls to action is more likely to convert visitors into customers. AnjasDev's expertise in Technical SEO ensures that your website is finely tuned to maximize conversions, driving tangible results for your business.
Fine-Tuned Technical SEO Services that Get Results
Our Technical Audit is your website's pit stop to excel in the digital race. AnjasDev's experts meticulously examine your site's technical health, identifying issues and implementing fixes. We leave no stone unturned, addressing everything from broken links and crawl errors to duplicate content and XML sitemaps. The result? A website that's finely tuned for peak performance, ready to race ahead in search engine rankings.
Our Keyword Research goes beyond the basics. We don't just find keywords; we discover the hidden gems your competitors overlook. AnjasDev delves deep into your industry, understanding user intent and behaviour to uncover the keywords that can drive targeted traffic. We integrate these keywords seamlessly into your website's content and structure, ensuring that every content is optimized for maximum visibility.
AnjasDev's Speed Optimization services are designed to make your website lightning-fast. We optimize images, minify code, leverage browser caching, and fine-tune server settings to ensure your site loads in the blink of an eye. A faster website not only pleases users but also ranks higher on search engines. With our Speed Optimization, your website will not just keep up with the competition; it will leave them in the dust.
Structured Data Markup might sound technical, but it helps search engines understand your content better, leading to enhanced search results. We implement structured data to ensure search engines can easily interpret and display your content in rich, visually appealing snippets. This improves your visibility and drives more qualified traffic to your website. Our structured data markup services are the secret sauce that sets your website apart, ensuring your content shines in search engine results and attracts genuinely interested users.
AnjasDev understands the art of crafting metadata that captivates users and search engines. Our Meta Data Analysis goes beyond the basics of title tags and meta descriptions. We meticulously optimize every aspect of your metadata, ensuring it aligns perfectly with your content and keywords. With AnjasDev's Meta Data Analysis, your website's metadata becomes a powerful tool to draw users in, increasing click-through rates and improving search engine rankings.
AnjasDev's Competitor Analysis services give you an edge by uncovering insights that can propel your website forward. We delve deep into your competitive landscape, identifying what works for your competitors and where they fall short. This intelligence guides our strategy, allowing us to build on our strengths and exploit our competitors' weaknesses. AnjasDev ensures that your SEO efforts are effective and strategically superior, positioning you for success in your niche.
AnjasDev's Image Optimization services ensure your visuals look stunning and contribute to your SEO success. We go beyond simply resizing and compressing images. AnjasDev's Image Optimization involves fine-tuning every aspect, from alt tags to file names, to ensure that search engines understand the context and relevance of your visuals. This results in improved image search rankings and a better overall user experience.
We meticulously analyze your existing backlinks, identifying toxic ones that can harm your SEO efforts and nurturing the high-quality ones that boost your authority. But we don't stop there. AnjasDev also explores opportunities to acquire new, authoritative backlinks that reinforce your website's credibility. With AnjasDev's Backlink Analysis, your website gains traffic and trust, becoming a recognized authority in your industry.
AnjasDev handles your website's virtual security with our Robots.txt and .htaccess services. Our experts ensure that your Robots.txt file is properly configured to guide search engine crawlers and protect sensitive areas of your website. Similarly, we optimize your .htaccess file to enhance website security and performance. These may sound technical, but AnjasDev ensures they play a crucial role in your website's health and performance.
Partner with the Nerdiest Technical SEO Agency
When you partner with AnjasDev, you're partnering with the team that lives and breathes Technical SEO, and here's why that matters:
In-Depth Website Audits
Our In-Depth Website Audits are the x-ray vision your website needs. AnjasDev's experts dive deep into your site's infrastructure, uncovering hidden issues and untapped opportunities. We don't just skim the surface; we dissect your website's DNA, identifying technical glitches, content gaps, and areas for improvement that others might overlook. Our audits are the blueprint for your digital success, guiding every optimization step we take.
Technical SEO Specialists
Being nerds isn't just about knowing the technical jargon but mastering the technical intricacies. AnjasDev's Technical SEO specialists are the wizards who make the magic happen. They understand the algorithms, decipher the ranking signals, and optimize your website's every nook and cranny. They are the ones who ensure that your website isn't just visible but shines brilliantly on search engines.
Full-Service SEO Solutions
AnjasDev isn't just about fixing what's broken; it's about crafting a holistic SEO strategy that propels your online presence. Our Full-Service SEO Solutions encompass every aspect of SEO, from Technical SEO to content creation and link building. We're not just your Technical SEO agency but your partner in a comprehensive SEO journey that leads to long-term success.
Analytics and Reporting
At AnjasDev, we believe in letting the data speak. Our Analytics and Reporting services are the compass that guides your digital journey. We don't just collect data; we transform it into actionable insights. AnjasDev's experts dissect the analytics, uncovering trends and identifying opportunities. We go beyond vanity metrics, focusing on what truly matters – conversions, user behaviour, and ROI. Our transparent reporting ensures you're always in the know, with detailed reports that showcase the impact of our Technical SEO efforts.
Goal-Oriented Web Strategies
Our experts work closely with you to understand your unique goals and challenges. Whether it's increasing sales, generating leads, or boosting brand visibility, we craft a tailored strategy that aligns with your objectives. AnjasDev ensures that every Technical SEO effort is a step toward achieving your business goals.
Proven Track Record
AnjasDev is proud to have a Proven Track Record of delivering tangible outcomes for our clients. We've helped businesses across diverse industries achieve higher search engine rankings, increased organic traffic, and improved conversion rates. Our success stories are a testament to our dedication and expertise in Technical SEO. When you partner with AnjasDev, you're joining a legacy of satisfied clients who have seen their online presence transform under our guidance.
Ready to get started? Take your business to the next level with AnjasDev
We Are Experts in Technical Search Engine Optimization
Focus on Web Technologies and Performance
At AnjasDev, we don't just follow industry trends; we set them. Our Technical SEO experts are continuously immersed in the latest web technologies and advancements. We understand that the digital world is ever-evolving, and your website's performance hinges on staying ahead of the curve. Our focus on website performance is unwavering. We optimize everything from site speed and mobile-friendliness to server response times and structured data. AnjasDev ensures that your website is technically sound and a high-performing asset in your digital arsenal.
Technical SEO In-House and for Clients
AnjasDev practices what we preach by implementing Technical SEO strategies in-house to improve our online presence continually. Our success is a testament to the effectiveness of our methods. Moreover, we extend our Technical SEO prowess to our clients. When you partner with AnjasDev, you're not just getting a service but tapping into our in-depth knowledge and hands-on experience. We treat your website as our own, dedicating ourselves to its success.
Transparency and Trust at Every Stage
Transparency and trust are the cornerstones of our client relationships. At AnjasDev, we believe in keeping you informed every step of the way. Our transparent reporting and open communication ensure that you're always in the know about the progress of your Technical SEO campaigns. We understand that trust is earned and are committed to making your trust by delivering results that align with your goals and expectations. AnjasDev's dedication to transparency and trust sets us apart in the world of Technical SEO.
We're on Top of Technical SEO Services
AnjasDev doesn't just keep pace; we lead the way. We're at the forefront of Technical SEO services, continually adapting to the latest search engine algorithms and industry best practices. When you choose AnjasDev, you're choosing a partner who understands the intricacies of Technical SEO and is committed to your website's continuous improvement.
Look at Our Completed Projects
Real Results, Real Success Stories
In collaboration with TechPro Solutions, AnjasDev embarked on a journey to boost their online visibility and drive more organic traffic. Our Technical SEO specialists conducted a thorough website audit, identifying and rectifying critical issues hindering their search engine rankings. We strategically integrated high-value keywords across their website's content through meticulous keyword research and on-page optimization. TechPro Solutions witnessed a remarkable transformation, with its website climbing the search engine rankings. Within six months, they achieved top positions for key industry-related keywords, resulting in a 45% increase in organic traffic.
EcoTrendz, a local eco-friendly fashion brand, sought AnjasDev's expertise to enhance its online presence and capture a local audience. We crafted a custom SEO strategy that focused on local search optimization. Our team optimized EcoTrendz's website for local search intent, creating location-specific landing pages and optimizing Google My Business profiles. As a result, EcoTrendz witnessed a 60% increase in online visibility within their target region. Their foot traffic also significantly boosted, translating into a 35% rise in in-store sales.
HealthEats, an online health food store, faced stiff competition in e-commerce. AnjasDev's mission was to catapult them to the top of search engine results and drive higher sales. We conducted a comprehensive technical audit addressing website speed and user experience issues. Simultaneously, we implemented an aggressive content marketing strategy, creating engaging blog posts and product descriptions optimized for SEO. HealthEats experienced a remarkable turnaround, achieving a 75% increase in organic traffic and a 50% boost in online sales within a year.
Frequently Asked Questions
Ready to elevate your online presence with top-notch Technical SEO? Get a free quote and let's get started on your journey to digital excellence