WordPress Website Development
Elevate Your Online Presence with AnjasDev's Expert WordPress Development Services
Revolutionize Your Online Presence with AnjasDev's WordPress Mastery
The significance of your online presence must be considered in today's dynamic digital environment. Here at AnjasDev, we recognize the critical role a robust online presence plays, and this is precisely where our WordPress Website Development services step in. Our expertise lies in crafting compelling, user-centric, and aesthetically captivating websites using the world's most widely adopted content management system – WordPress.
WordPress is a versatile web content management system initially designed for blogging but now supports a wide range of web content types, from traditional websites to eCommerce and learning management systems. It's powered by PHP, compatible with MySQL or MariaDB databases, and is free and open-source, powering over 43.3% of websites. Its user-friendly interface allows non-developers to manage content easily, with key features including a plugin architecture and themes for customization.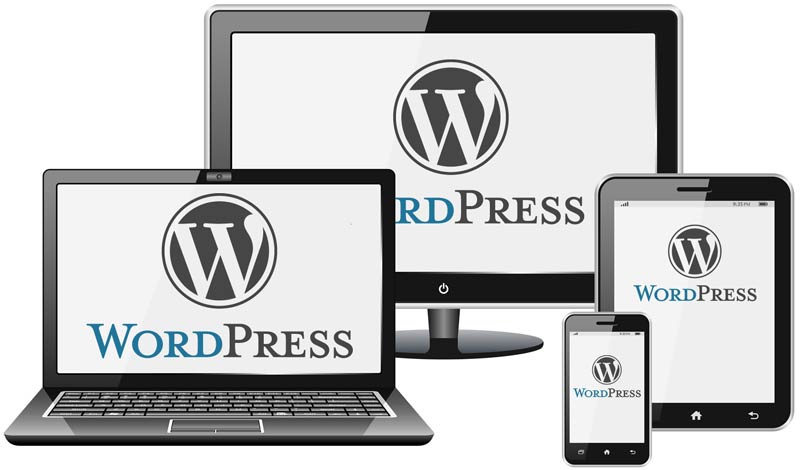 Why Do Leading Brands Choose WordPress?
At AnjasDev, leading brands turn to WordPress for many reasons. Now, let's explore some of the pivotal factors that establish WordPress as the premier choice for businesses, regardless of their size:
Professional WordPress Website to Propel Your Brand to the Next Level
At AnjasDev, your website is more than just an online presence; it's your digital storefront, your brand's face to the world. Our Professional WordPress Website Development services are meticulously designed to elevate your brand, attract your target audience, and drive your online success to new heights.
What Do Our WordPress Website Development Design Services Include?
Our comprehensive WordPress Website Development services suite covers every aspect of creating and maintaining a robust online presence. Here's a closer look at what you can expect when you partner with AnjasDev:
Ready to get started? Take your business to the next level with AnjasDev.
Elevate Your Brand by Choosing WordPress
At AnjasDev, WordPress is the definitive choice when selecting the ideal platform for your website. It transcends being merely a content management system; instead, it represents a potent tool capable of revolutionizing your online presence and propelling your brand to unprecedented heights.
Here's What You Gain by Choosing a WordPress Website:
Your Search for WordPress Website Development Services Ends Here
At AnjasDev, our mission transcends mere website creation; we are dedicated to transforming your online presence. Our standing as a trusted partner in WordPress Website Development has been hard-earned, and companies choose to collaborate with us for the following compelling reasons:
Client-Centric Strategies
At AnjasDev, we firmly reject the notion of one-size-fits-all solutions. We invest the effort to gain a comprehensive understanding of your distinctive business requirements, aspirations, and target audience. Our client-centric approach guarantees that each WordPress website we craft is bespoke and aligned with your brand identity and objectives.
We understand that your website is a critical tool for driving revenue. AnjasDev specializes in designing and developing sales-focused WordPress websites that convert visitors into customers. Our user-centric design principles, persuasive content, and intuitive user experiences ensure that your website doesn't just look good; it drives results.
Superior Website Analytics
In the digital world, data is power, and AnjasDev harnesses the power of data to drive your success. We implement superior website analytics tools that provide deep insights into user behavior, traffic patterns, and conversion rates. Our data-driven approach enables us to optimize your website for better performance and results continuously.
Time is of the essence in the fast-paced digital landscape. AnjasDev is committed to delivering your WordPress website on time, every time. We grasp the significance of adhering to deadlines and ensuring that your online presence harmonizes with your business objectives. When you team up with AnjasDev, you can place your trust in our commitment to delivering your project promptly.
Unparalleled Performance Backed by Real Results and Strategies
Bella Boutique, a women's fashion retailer, sought to revamp its online store to compete with major e-commerce players.
AnjasDev crafted a custom WordPress e-commerce platform for Bella Boutique, featuring a modern and user-friendly design. We implemented advanced product filtering, seamless checkout, and integrated secure payment gateways.
In just six months, Bella Boutique's online sales skyrocketed by 55%, and their website's conversion rate increased by 20%, establishing them as a fashion powerhouse.
InnovateTech Solutions, a technology consulting firm, needed a website overhaul to reflect its innovative approach and diverse service offerings.
AnjasDev conducted a comprehensive website audit, redesigned the user interface, and integrated a robust content management system on WordPress. We also implemented a resourceful blog section to showcase their expertise.
InnovateTech Solutions witnessed a notable 40% surge in website traffic and a remarkable 25% upswing in inquiries from potential clients. These results have further solidified their status as industry leaders.
The Bright Horizons Foundation, a non-profit organization dedicated to early childhood education, aimed to engage more donors and volunteers through their website.
AnjasDev created a visually appealing WordPress website highlighting success stories, integrating online donation options, and simplifying the volunteer registration process. We also optimized the website for search engines.
The Bright Horizons Foundation witnessed a remarkable 50% increase in online donations and a 30% surge in volunteer sign-ups, enabling them to support even more needy children.
– Bright Horizons Foundation
Local Business Domination
Cafe Delights, a local coffee shop, aimed to become the go-to destination in their area and attract a more extensive customer base.
AnjasDev designed a captivating WordPress website for Cafe Delights, featuring mouthwatering menu displays, an online ordering system, and integration with social media platforms. Local SEO tactics were also applied.
Cafe Delights became the talk of the town, experiencing a 35% increase in foot traffic and a 40% growth in online orders, solidifying its status as the community's favorite cafe.
Frequently Asked WordPress Website Development Services Questions
Ready to turn your digital aspirations into reality? Contact us today, and let's embark on the journey to online excellence. Your success awaits!