Ecommerce Pay Per Click (PPC) Management
Anjas Dev's cutting-edge Ecommerce Pay Per Click (PPC) services turn clicks into conversions and dreams into realities
Kickstart Your Business with Our Proven PPC Marketing
Pay-Per-Click (PPC) marketing is your golden ticket to the top in a digital world where attention is the new currency. Do you need help to get noticed among a sea of competitors? Want to catapult your revenue without burning through your budget? You're in the right place. At AnjasDev, we specialize in data-driven PPC campaigns that resonate with your audience and deliver the desired results.
Why Choose AnjasDev PPC Management Services?
Precision-Targeted Campaign
We don't believe in a one-size-fits-all approach. Our team crafts bespoke PPC campaigns tailored to your business goals and target demographics.
ROI-Centric Strategies
Your investment matters to us. That's why we focus on maximizing your returns with every click.
Data-Driven Decisions
Guided by real-time analytics, we constantly refine your campaigns to keep them efficient, effective, and ahead of the curve.
Transparency and Reporting
We're an open book. From initial strategy to campaign metrics, we keep you in the loop so you can see your hard-earned money at work.
Expertly Managed Budgets
We work smart to make every penny count. No wasteful spending. All opportunities are present. Just ROI that speaks for itself.
Multi-Platform Mastery
Google Ads, Bing, social media—you name it, we excel at it. Our multi-platform approach ensures your message gets seen by the right eyes at the right time.
Why Pay-Per-Click Advertising is a Great Investment
In today's hyper-competitive market, you deserve a marketing approach that offers a robust ROI without draining your resources. Enter Pay Per Click (PPC) advertising – an efficient strategy to catapult your brand visibility, ensure precise targeting, and see real results. At AnjasDev, we've honed the art of PPC to an exact science. We're here to amplify your message and make sure the proper people hear it.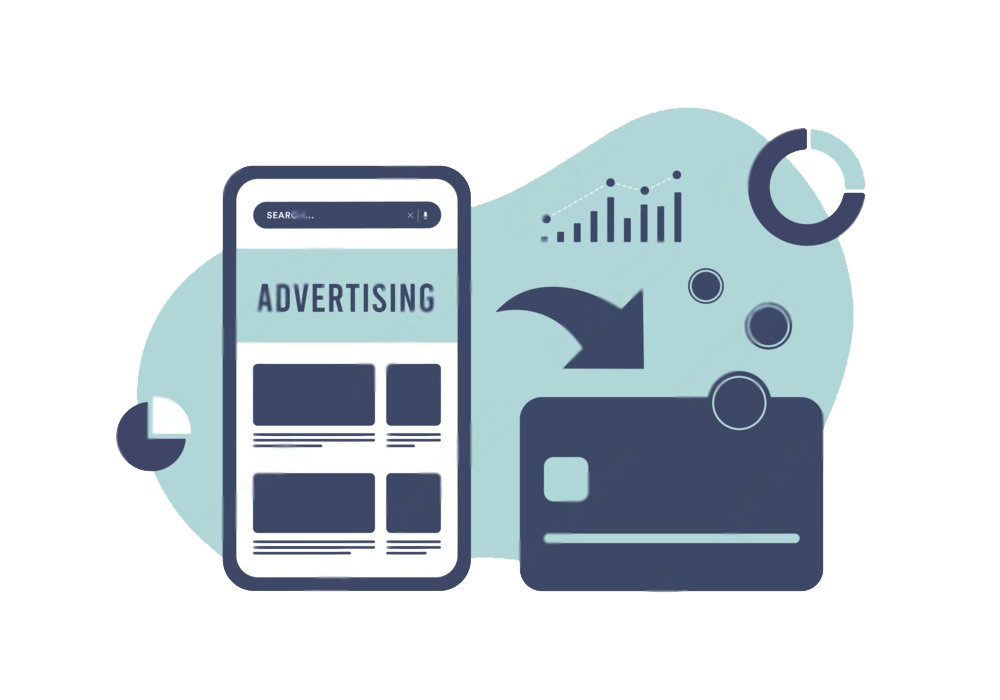 Our Analytical Approach for Desired Results
What Do Our PPC Services Include?
You're searching for more than just a PPC service. You're looking for a tailored, dynamic, and result-oriented strategy that connects your brand to its audience. At AnjasDev, we've refined our services to ensure that each touchpoint of your PPC journey is covered, driving results that matter. Here's what's in store for you:
Why Pay-Per-Click Marketing Works for Your Business
Navigating the complex waters of the digital world can be daunting. But with the right tools and team—like the experts at AnjasDev—you can set a course straight for success. Our approach to your PPC strategy is personal, precise, and always on point. We have finely tuned our PPC services to blend data-driven insights and intuition. We aim to supercharge your growth, magnify your revenue, and solidify your digital footprint.
There's something inherently appealing about a well-crafted PPC campaign's immediate, powerful impact. Allow us to elaborate on why this digital marketing strategy is your golden ticket to success:
PPC allows you to enter digital advertising without a massive outlay, whether you're a nimble startup or a well-established brand. With Anjas Dev by your side, every cent is an investment in your brand's future, guaranteeing optimal results without the hefty price tag. You don't need a six-figure budget with PPC to start seeing results. PPC is incredibly scalable, allowing even the smallest businesses to enter the competitive arena. It's your chance to go toe-to-toe with industry giants without draining your resources.
Improved Brand Visibility
The digital realm is vast, but with PPC, you won't just be another face in the crowd. Experience an overnight surge in brand awareness and be the name that clicks first in potential customers' minds. Standing out is not a luxury; it's a necessity. PPC places your brand in the spotlight, precisely where your prospective customers look. The result? Increased awareness and recognition.
Broadcasting to the masses? That's outdated. At AnjasDev, we believe in the power of tailored conversations. Our PPC strategies ensure your message finds its way to those genuinely interested, from specific demographics to particular behaviors. The power of PPC lies in its precision. Do you want to target 25–30-year-olds interested in outdoor activities and live in a specific zip code? Done. At AnjasDev, we harness this granular targeting to make every click count—yes, we're talking 100% accuracy.
The world moves fast, and in digital marketing, you should too. Experience immediate traction, swift brand recognition, and rapid conversions—a testament to the efficiency and expertise of our AnjasDev PPC team. While SEO is a marathon, PPC is a sprint. You can see traffic, clicks, and conversions when your campaign goes live. It's instant gratification but in a business-savvy way.
Digital marketing is not set in stone; it's fluid. PPC allows you to swiftly test different keywords, ad copies, or even landing pages. These rapid experimentations offer actionable insights, enabling you to fine-tune your strategies on the fly.
One-Time Campaign Promotions
Have a seasonal sale? Launching a new product line? PPC campaigns can be timed for specific events, delivering a burst of attention right when needed. It's the perfect strategy for time-sensitive, high-stakes moments.
Immediate and Consistent Traffic
Organic traffic can be as unpredictable as the weather. With PPC, you control the faucet. Please turn it on, and you've got immediate, consistent traffic. Turn it off, and you can allocate your budget elsewhere—all at your fingertips.
Expansive Traction Channels
Whether it's Google, Bing, or social media platforms like Facebook and Instagram, PPC exists everywhere in your audience. This expansive range allows you to reach your target demographics across multiple online channels.
Knowledge is power, and data is knowledge in its purest form. We provide real-time analytics so you can see how your campaign is performing at any given moment. This invaluable data can guide you in making timely and effective decisions.
Ready to get started? Take your business to the next level with AnjasDev
Remarkable Results Across Various Sectors
The AnjasDev Advantage in PPC: Tailored Success for Diverse Markets
You Will Love Your PPC Results
If you're still wondering whether Anjas Dev is the right partner for your PPC campaign, let our results speak for themselves. We dig deep to understand your industry and your unique business landscape. The outcome? PPC performance that you'll not just like but love.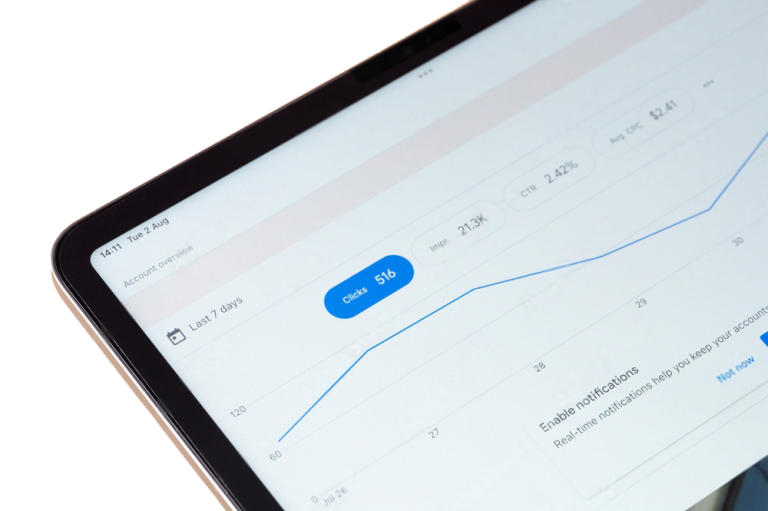 You Don't Have to Be PPC Literate with AnjasDev
Effortless Success in the Digital Landscape
Navigating the intricate maze of PPC advertising can be overwhelming, but with AnjasDev by your side, you don't have to be a PPC expert. That's what we're here for. Our team of specialists is committed to taking the reins, so you can focus on what you do best—running your business.
Time is your most valuable resource, and we treat it as such. When you partner with AnjasDev for your PPC campaigns, we optimize clicks and your time. Our experts handle the minutiae of keyword selection, ad placement, and data analytics, freeing you up to concentrate on strategic decisions that only you can make.
You Get Exactly What You're After Precision-Engineered Success
It's simple. You tell us your goals, and we craft the PPC campaign to achieve them. Whether you're looking to boost brand awareness, elevate sales, or acquire new leads, AnjasDev's meticulously designed PPC strategies ensure that your objectives aren't just met but exceeded.
Unparalleled Performance Backed by Real Results and Strategies
"Choosing AnjasDev for our PPC campaign was a game-changer. Our online traffic tripled, and sales soared. They're the real deal!"
– Jessica, Small Business Owner
"AnjasDev nailed it! Their tailored PPC solutions propelled us ahead in a fiercely competitive healthcare market."
– Dr. Smith, Healthcare Practitioner
Your Path to PPC Success Starts with One Simple Step
If you've made it this far, you want to amplify your digital impact. And there's no time like the present to take action. We invite you to take that one transformative step: Schedule a consultation with AnjasDev. Let's explore how our PPC solutions can propel your brand into the digital stratosphere.
FAQs About PPC Services by AnjasDev
Ready to Experience PPC Like Never Before?
The ball is in your court. Get a free quote and let Anjas Dev unlock a world of possibilities for your brand