Local Search Engine Optimization
Improve Your Local Presence with AnjasDev's Targeted Local SEO Solutions
The Struggle to Stand Out Can Be Exhausting
In today's fast-paced digital landscape, standing out in local search can be an uphill battle. With Google's frequent updates to its local business results display, the competition for online visibility within your target locations has become fiercer. At AnjasDev, we recognize the challenges businesses face in maintaining their presence in local search, and we're here to help you survive and thrive in this competitive arena.
Succeeding at local search can be daunting, with businesses constantly striving to stand out in a crowded digital landscape. Google's frequent updates to its local business results further complicate the situation, making it challenging for businesses to maintain their visibility.
More than just focusing on a single search element is required to dominate local search. A complete regional SEO strategy is necessary to drive customers to your business instead of competitors down the street.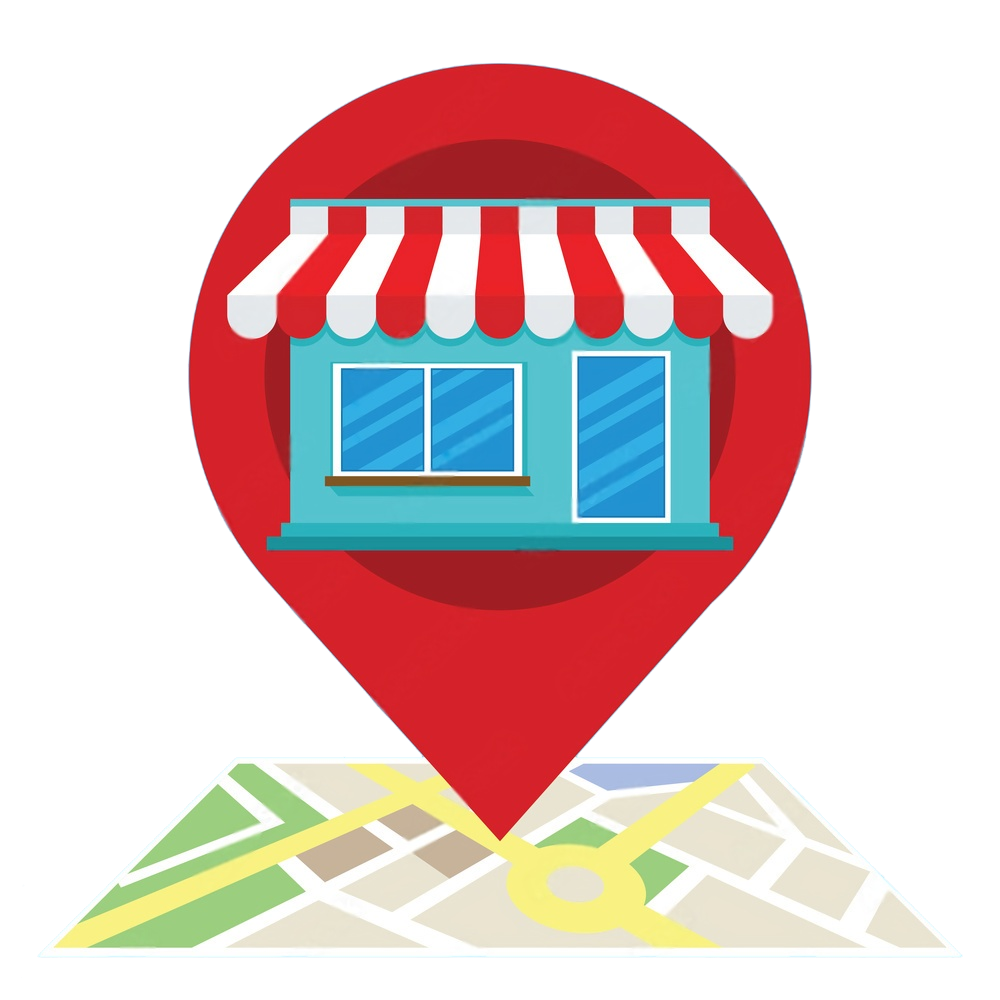 Local Search Engine Optimization (Local SEO) isn't just about tweaking your online presence; it's about ensuring your business shines in the spotlight when local customers are looking for products or services that align with your offerings. When people in your area conduct searches relevant to your business, local SEO is your ticket to ensuring your business takes center stage in their search results. This is crucial for attracting local customers and driving foot traffic to your physical location or website.
What are local SEO ranking factors?
Local SEO relies on several critical ranking factors to determine how well your business ranks in local search results. These factors include:
1.  Google My Business (GMB) Optimization
A well-optimized GMB profile is the cornerstone of local SEO. We'll ensure your GMB listing is accurate and includes essential information such as your business hours, address, and contact details.
2.  On-Page SEO
We'll optimize your website's on-page elements, including meta titles, meta descriptions, header tags, and content, to align with local search intent and relevant keywords.
3.  Local Citations
Consistency regarding your business's name, address, and phone number (NAP) information across various online directories and platforms is key. We'll manage your citations to build trust with search engines and local consumers.
4.  Reviews and Ratings
Positive reviews and high ratings are powerful signals of your business's quality and trustworthiness. We'll help you manage and encourage customer reviews to boost your online reputation.
5.  Local Content
Crafting location-specific content that resonates with your local audience is essential. Our content creators will develop engaging, informative, and geographically relevant content that establishes your authority in your community.
6.  Mobile Optimization
With most local searches happening on mobile devices, we'll ensure your website is mobile-friendly for an excellent user experience.
7.  Backlinks
High-quality backlinks from local sources and authoritative websites can boost your local SEO efforts. We'll help you build a network of relevant, quality backlinks.
Why Local SEO Is Vital for Your Business
Improved Local Visibility
With AnjasDev's local SEO expertise, your business will be more visible to local customers actively searching for products or services in your area. This increased visibility can lead to more foot traffic, phone calls, and online inquiries.
Increased Website Traffic
An optimized online presence doesn't just benefit your physical location; it also drives traffic to your website. As your website ranks higher in local search results, you'll attract more organic traffic from potential customers.
Local SEO ensures your business is highly relevant to local search queries. This relevance helps you connect with the right audience in your community, improving the likelihood of conversions.
AnjasDev focuses on enhancing the user experience on your website. We'll ensure your site is easy to navigate, loads quickly, and provides valuable information, all contributing to a positive user experience that keeps customers returning.
Why Google My Business Is a Big Part of Local SEO
Google My Business (GMB) is not just a listing; it's a powerhouse for local SEO. At AnjasDev, we understand the pivotal role GMB plays in your local search success. Here's why it's a significant part of our local SEO strategy:
How Does AnjasDev's Local Search Optimization Services Drive Revenue?
At AnjasDev, our local search optimization services are designed to do more than boost your online visibility; they are crafted to drive revenue and help your business grow. Here's how our local SEO strategy puts revenue generation at the forefront:
Scale Your Local SEO Strategy
Our approach to local SEO is more than one-size-fits-all. We tailor our strategies to your specific business goals and target audience. By scaling our efforts to your needs, we maximize your chances of reaching potential customers in your local area.
Focus Your Keyword Targeting on High-Converting Keywords
We don't just target keywords for the sake of it. We identify high-converting keywords that align with your business objectives. This targeted approach ensures that the traffic we drive to your website will more likely convert into paying customers.
Activate Your Website's First-Party Data
Your website holds valuable customer and behavior data. AnjasDev leverages this first-party data to personalize your local SEO strategy. By understanding your audience better, we can create content and offers that resonate, driving higher conversion rates and revenue.
Comprehensive Conversion Optimization
Our local SEO services go beyond rankings and traffic. We analyze user behavior on your website, identify conversion bottlenecks, and optimize your site for better conversion rates. Whether improving your website's user experience or refining your call-to-action buttons, we ensure every visitor has a clear path to becoming a paying customer.
Ready to get started? Take your business to the next level with AnjasDev
Sync Your Local SEO Strategy with Your Overall Strategy
Now, let's delve into the specific services that AnjasDev offers to drive your local SEO success:
Remarkable Results Across Various Sectors
The AnjasDev Advantage in PPC: Tailored Success for Diverse Markets
What Our Clients Are Saying
As a local coffee shop, we needed to stand out in a competitive market. AnjasDev boosted our online visibility and helped us engage with our community. Our clientele has expanded, and we've solidified our status as a beloved local establishment. AnjasDev's unwavering commitment to our triumph has been apparent.
AnjasDev transformed our online presence and helped us reach our fitness enthusiasts where they are: online. Their local SEO strategies have driven more people to our gym, and we've seen a significant increase in membership sign-ups. Their commitment to our success is unmatched.
We struggled to attract new clients to our spa when we partnered with AnjasDev. Their local SEO services put us on the map, and our appointment bookings have soared. The personalized approach they took to understand our business was impressive.
As a landscaping business, we rely on local customers. AnjasDev improved our online visibility and helped us target the right audience. Since the inception of our collaboration, we've witnessed a remarkable 50% surge in quote requests. The caliber of their expertise is truly unparalleled.
FAQs about Local SEO Solutions
Contact AnjasDev today to learn how our customized local SEO solutions can help your business thrive in the competitive local search landscape.