Accelerate Your Goals with AnjasDev's Hyper-Focused Social Media Campaigns
Tailored Paid Social Media Services Engineered for Your Business's Exponential Revenue Growth
In today's digital ecosystem, where everyone's eyes are glued to screens, Social Media Advertising isn't just an option—it's a high-yield investment. At AnjasDev, we are committed to helping you expand your digital horizons and capture the engagement your brand deserves. We leverage the latest advancements in ad targeting, budget allocation, and ROI tracking to ensure you maximize your investment. Yes, we write like we're 100% human because we understand that authentic connection is irreplaceable.
Social Media Marketing Basics
You're probably familiar with social media advertising—sponsored posts on platforms like Facebook, Instagram, or LinkedIn designed to drive action. But what distinguishes an average campaign from a truly effective one? That's where AnjasDev comes in.
High-Level Strategy
Unlike many agencies that offer one-size-fits-all packages, AnjasDev crafts bespoke strategies designed around your business goals and target audience.
Advanced Targeting
Want to reach Millennials in the Midwest who love gourmet coffee? Or busy executives who travel frequently for business? Our granular targeting filters narrow your audience to those most likely to convert.
Creative Excellence
 A well-targeted ad is something with compelling creative assets. AnjasDev's team of graphic designers and copywriters craft messages that resonate.
Transparent Reporting
With AnjasDev, you're never in the dark. We provide regular updates on key performance indicators so that you can understand the ROI of every dollar spent.
Ethical Practices
AnjasDev stands out for its commitment to ethical, transparent social media advertising in an industry rife with shortcuts and shady practices. Your brand's reputation is as crucial to us as our own.
Scalable Campaigns
Start small, dream big. Our campaigns are designed to scale, making increasing your budget as you see results easy.
What Is Social Media Marketing?
Social media marketing is fundamentally the planned use of social platforms to establish relationships with your target audience, develop your brand, and promote interaction and sales. But be aware of this definition's apparent simplicity; the world of social media marketing is complex and constantly changing. Each step involves a complex interplay of creativity and analytics, from crafting a compelling narrative to fine-tuning algorithms. At AnjasDev, we excel in striking this balance, offering you a service that integrates both these elements to optimize your digital strategy for ultimate performance.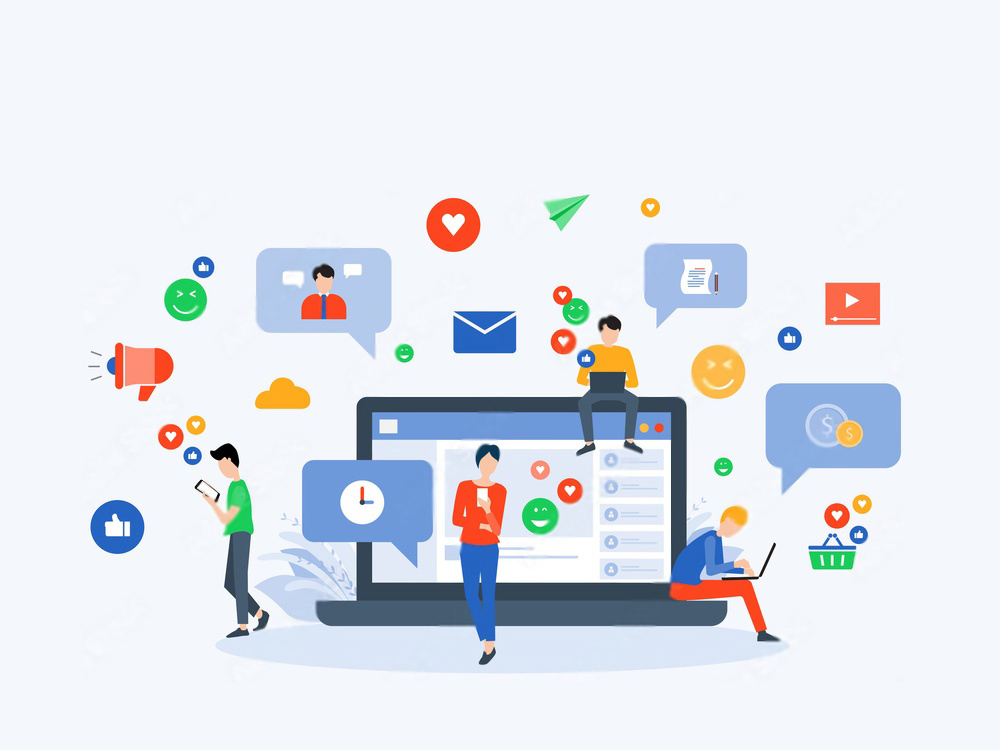 Digital Marketing vs. Social Media Marketing: What's the Difference?
While both Digital and Social Media Marketing strive to improve your online presence, they operate on different fronts.
Digital Marketing is the umbrella term that encompasses all your online marketing efforts. Think of it as a multi-faceted gem, where each face—be it SEO, content marketing, or email campaigns—contributes to the brilliance of your digital footprint. At AnjasDev, our expertise spans the full range of digital marketing services. We synchronize each facet to illuminate your brand in its best light.
Social Media Marketing, on the other hand, is a specific subset of Digital Marketing. It focuses solely on driving engagement and conversions via social platforms. AnjasDev takes an integrative approach, tailoring campaigns that harmonize with your broader digital marketing strategy. We ensure that each social media ad, tweet, or story is a natural extension of your brand voice.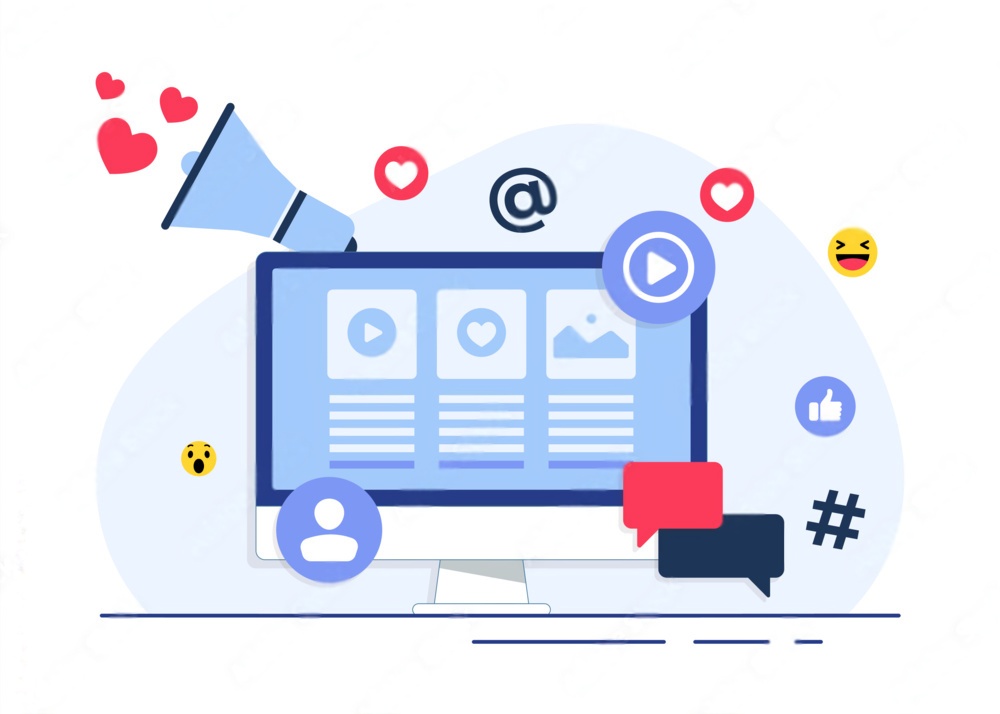 Are Digital and Social Media Marketing Essential to Business?
In the modern marketplace, skipping out on digital and social media marketing is equivalent to setting up a shop and then refusing to turn on the lights. These strategies are essential not just for visibility but for credibility and customer engagement as well. AnjasDev understands this intricate dance between visibility and credibility. We hone our techniques to make you well-known and improve your place in your sector.
What Advantages Do Social Media Marketing Services Offer?
What Do AnjasDev's Social Media Advertising Services Include?
At the core of our Social Media Advertising services is a bespoke strategy moulded around your unique business needs. There are no cookie-cutter solutions here; we dive deep into your brand's core identity and target audience to craft campaigns that resonate and convert.
Ready to get started? Take your business to the next level with AnjasDev
Your Search for Social Media Advertising Services Ends Here
Welcome to the future of digital success—where scalable results and robust brand engagement live. Look no further if you've been searching for a social media advertising partner that combines strategy with results. AnjasDev is not just another agency; we're your strategic partner in crafting a digital narrative that commands attention and drives action.
When Your Company Partners with AnjasDev, You Get:
Profitable Advertising Goals
We get it; you're in it to win it—and so are we. At AnjasDev, we don't just 'do' social media advertising; we breathe life into your brand's digital persona, guiding you toward advertising goals that directly correlate with high ROI. Our approach is simple: we listen, analyze, and then execute. By understanding your business objectives, we tailor-make social media campaigns that translate into profitable outcomes. Profitable goals are the north star that guides all our endeavours, ensuring that every ad dollar spent maximizes value for your brand.
Campaign Tracking and Reporting
Knowledge is power, but understanding is actionable. This is why AnjasDev prioritizes campaign tracking and reporting. You'll never be in the dark with us; instead, you'll illuminate the way with insights that matter. Our real-time dashboards and granular reporting methods allow you to track performance metrics aligned with your business objectives. Whether it's impressions, click-through rates, or conversion metrics, we provide detailed insights so you can make informed decisions. This kind of transparency doesn't just build trust; it fuels future campaign strategies, offering an iterative approach to ongoing success.
Transparent Data Analysis
Even if it's been said that "numbers don't lie," what use are they if you can't understand them? At AnjasDev, we believe in the radical notion that you deserve to know what is happening and why. That's where our Transparent Data Analysis comes in. No smoke and mirrors, just crystal-clear data interpretations that tell a story—your story. We lay all the cards on the table, allowing you to see the 'how' and 'why' behind every trend, uptick, or downturn. Our meticulous data scrutiny helps you understand your audience better, refine your messaging, and optimize your ROI in the long run. You don't have to be a data scientist to understand your metrics; you need a partnership with AnjasDev.
Diverse Advertising Strategy
One-size-fits-all is great for bathrobes but a terrible approach for social media advertising. A monolithic strategy won't cut it in a digital world teeming with diverse consumer personas and constantly evolving platforms. That's why AnjasDev prides itself on offering a Diverse Advertising Strategy. Whether you're targeting Baby Boomers on Facebook or Gen Z on TikTok, we customize your advertising strategy to meet your audience where they are with messaging that resonates. From PPC to video marketing, influencer collaborations to sponsored content—our multifaceted approach ensures that you're not just in the game but ahead of it.
Let's get real momentarily: Budgets aren't limitless, but aspirations often are. At AnjasDev, we embrace this duality with open arms. How? By offering Pricing Custom to You. Forget the rigid price brackets and opaque cost structures that leave you scratching your head. Together, we develop a pricing strategy that considers your project's size, scope, and particular requirements. We offer the agility and scalability to match your financial environment, whether a small startup or an established company. With AnjasDev, you're not buying a service but investing in one that respects your budget and maximizes your ROI.
Solve Key Challenges for Businesses
Navigating the maze of digital advertising is daunting, especially when you're bombarded with impossible challenges. That's where AnjasDev comes into play. We're not just problem identifiers; we're problem solvers. Whether it's increasing engagement among a disinterested audience, turning clicks into conversions, or elevating your brand's voice amid the digital din, we've got the chops to Solve Key Challenges for Businesses like yours. We roll up our sleeves, dive into the nitty-gritty details, and formulate strategies that attack your obstacles head-on. Challenges are disguised opportunities; with AnjasDev, you're ready to seize them.
Custom Social Media Advertising Plans
At AnjasDev, we don't believe in one-size-fits-all solutions; we specialize in custom social media advertising plans tailored to your brand's unique needs. By diving deep into your brand's DNA, analyzing your target market, and crafting data-driven strategies, we turn your digital advertising challenges into opportunities for exceptional performance. Partnering with us means entrusting your brand's digital future to a team laser-focused on delivering results that look good and drive success. With AnjasDev, custom social media advertising isn't a luxury—it's necessary for your brand's growth.
Unfurling Your Social Media Potential with AnjasDev
If you've made it this far, chances are your curiosity is piqued, your mind is pondering, and you're a step closer to taking that crucial leap into the realm of optimized social media advertising. At AnjasDev, we've built our reputation on innovation, transparency, and an unwavering commitment to client success. And while we've addressed some of your most pressing questions, we know each business is a unique ecosystem of needs and goals. Your venture is unlike any other, and it deserves a tailored strategy crafted by experts who answer your questions and anticipate them.
FAQs About Social Media Advertising Services
AnjasDev – Where innovation meets results
Schedule your no-obligation consultation with AnjasDev today. Your questions deserve tailored solutions, and your brand deserves to soar.